#IndiaFightsCovid19
At the start of May 2020, India entered the third phase of the world's largest lockdown induced by COVID-19. As the number of Corona positive cases refused to subside, a number of awareness initiatives and drives were launched. Civil society, social activists, health workers, artists, and many more also joined the government in this battle. Everyone is contributing their own bit and so is Yuva Unstoppable, guided by our visionary founder Shah Amitabh.
Why street art was necessary for this killer pandemic?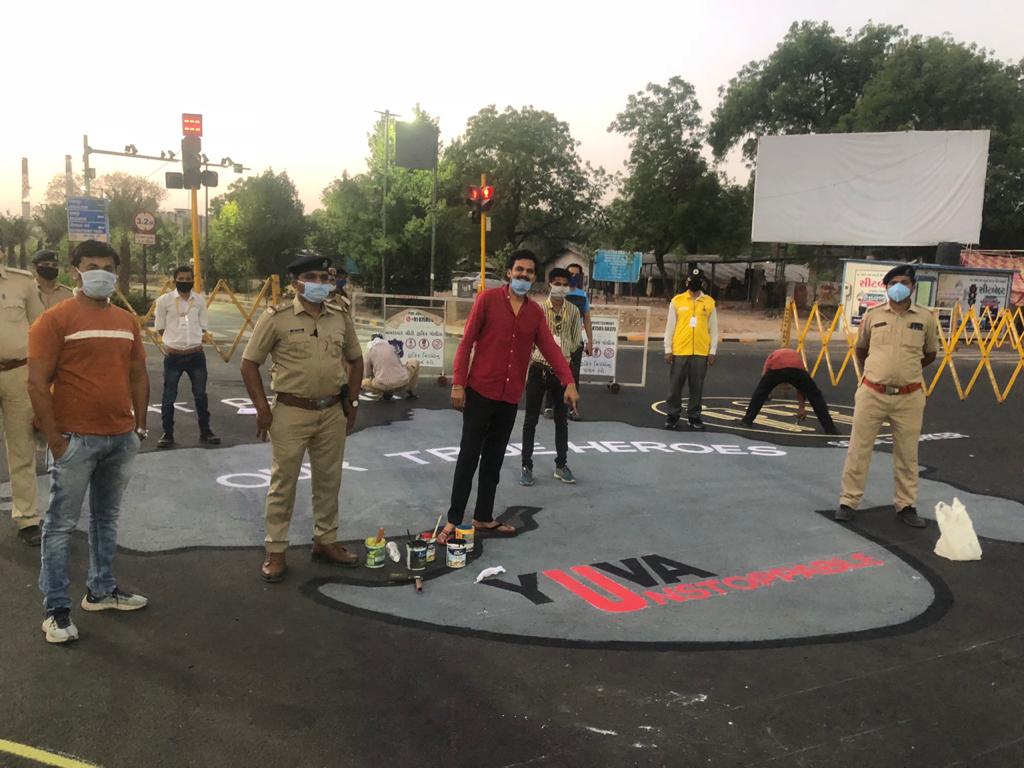 Pavan Jain on the field for Yuva Unstoppable street art
Yuva Unstoppable has worked with many top corporates in the country to create educational paintings in government schools. The aim is to turn these school buildings into additional learning aids for young and ambitious students. We continued this as a symbol of appreciation for the frontline warriors of COVID-19 – the police personnel and health workers. Shah Amitabh and Team recently created a road painting in the city to raise awareness about the global pandemic. Corona Virus inspired street art is helping the government educate many out there about keeping indoors and safe. And our effort was only a small contribution towards such an effort. Check it out how we thanked the nation's safe-keepers here.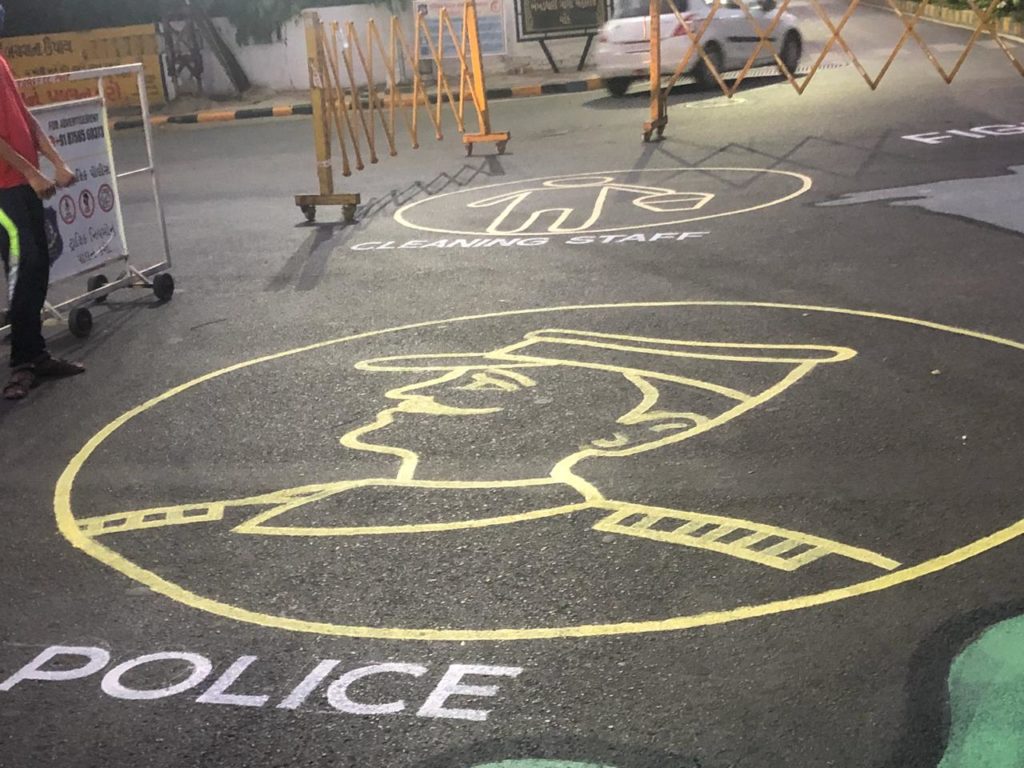 Yuva Unstoppable street art
Other COVID-19 Relief Measures by Yuva Unstoppable
From virtual mentorship for our scholarship students to providing food & preventive kits to daily wagers. From hygiene or PPE kits for Unstoppable Police Project and their families to street art. Yuva Unstoppable has taken up diverse COVID-19 awareness and relief measures. We have so far impacted about a thousand students, over 3500 laborer families, and 15000 police families across the country. To know more about our efforts for helping the ones in need during this crisis and support us, visit Yuva Unstoppable's Donation Page
Yuva Unstoppable is committed to defeating the Corona Virus with Kindness Virus. Our vision is to continue empowering the less privileged ones, especially in these times of crisis.